We are a National Marketing business to business direct marketing company based in the United Kingdom providing Field Marketing solutions.
---

If you have a marketing or field sales requirement & would like to discuss marketing opprtunities then please call:
0800 998 97 87 or Email us
---
What we do
Within the Revoco Associates Group we have worked or work on behalf of these major UK companies, Save&Claim.com, ChallengeYour.com, Buzzmo, Sky, Love Film, Virgin Media, Scottish Power and E-On.
These contracts involved various sales and Marketing including B2B Lead Generation, Retail sales, Direct Door Knocking and Direct Telephone Marketing. We have also worked alongside smaller companies to help them grow, including Leaf Marketing, 24Talk and Red Star Installation (Loft and wall cavity installation).
View our Services
---
Past and Present clients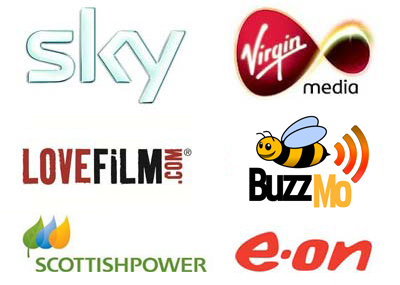 ---
How we can help your business
We can tailor a campaign for your product to suit you, a small direct campaign local to you to a full scale nationwide operation. Take away all the worry of employing the sales staff directly, including payroll, HR and reporting, at Revoco we can do this for you.
You can also use social media to develop or advertise a product if you wish, we can tailor a marketing plan to suit you. If you would like an informal chat or to arrange a meeting to discuss what we can do for your business please enquire here →.
---
Agents
If you are a registered agent of Revoco Marketing simply log into your account to access company information, training documents and your personal Agent Dashboard by simply clicking the "Agent Login" button at the top of the page...
---
Looking to join a growing team?
Looking for a new challenge? Want to join a successful team of Field Sales Agent's? Interested in working with lead generation companies? Qualities required are outgoing personality, people skills, smart with exceptional time-keeping. If you are an existing Field Sales Agent and want to develop your career to a higher level or think you would make a great addition to our team, please Get in touch →.
---
Copyright Revoco Marketing 2015. All rights reserved. Site by: Penn
Ok, let's log you in!
Simply enter your details below.
Any issue loggin in please contact your Area Manager.
×